The Best Full Body Massage Chair on the Market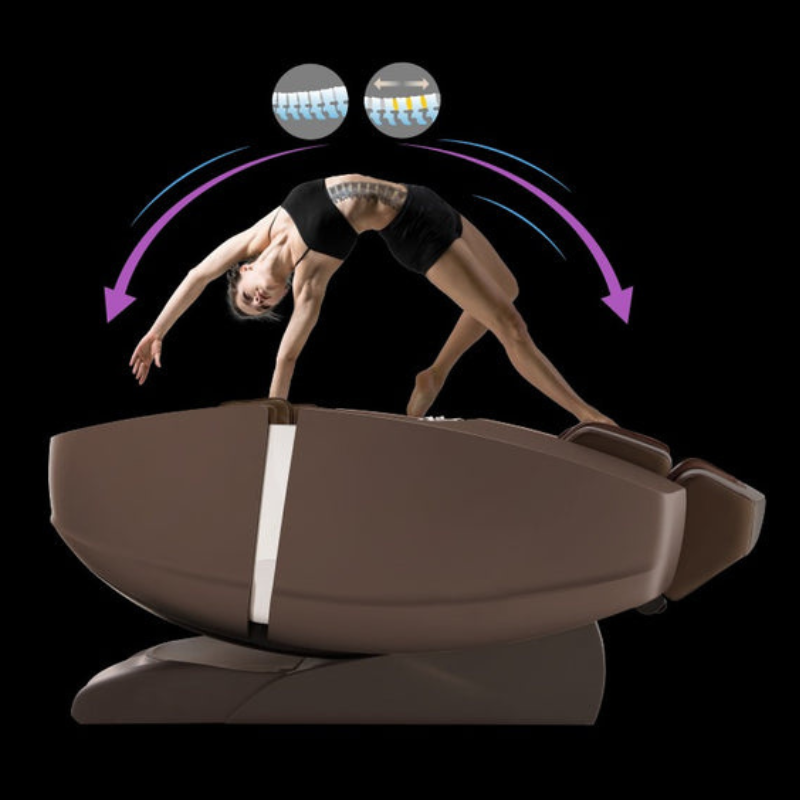 At The Modern Back, we pride ourselves in having Florida's largest massage chair showrooms and having some of the top names in Massage Chair technology on our showroom floor. The Daiwa Supreme Hybrid Massage Chair is by far one of the best massage chairs on the market for a multitude of reasons and is in a class of its own. 
DUAL TRACK TECHNOLOGY FOR THE BEST FULL-BODY STRETCH 
2 ROLLER TRACKS ARE BETTER THAN ONE: This ultra-flexible hybrid massage track is a combination of the full coverage of an L-shaped massage track with an S-Shaped Massage track for the ultimate full-body inversion stretch.  
MORE OVERALL COVERAGE WITH 6 ROLLERS: The Supreme Hybrid uses a Full-Body Reach MultiStroke 6-roller system with separate upper and lower 3D massaging arms to focus on different areas of the body simultaneously for the most relaxing massage experience ever.
ON-DEMAND RELIEF: No need to leave the house or take time out of your busy schedule to meet with a masseuse, the Daiwa Supreme Hybrid is a fulfilling replacement with a much greater reach, deeper stretch, and a superior healing massage. 
HEALING INVERSION THERAPY: You will get the most natural deep muscle stretch out of any chair on the market by reaching further with a deeper inverted bend thanks to the innovative bendable HybriFlex™ massage track.  
LESS MUSCLE TENSION AND IMPROVED FLEXABILITY: Stretching combined with massage can lead to less muscle tension and give you greater flexibility for improved range of motion.
EASE PAIN AND INFLAMMATION: The Daiwa Supreme Hybrid offers a therapeutic heat feature in the lumbar region as well as in the knee area to warm the muscles which makes them more pliable, leading to a more effective massage treatment. The thermal knee massage targets one of the most injury-prone areas of the body by applying warmth and gentle air compression to stretch sore tendons and ease painful inflammation.
REDUCE SWELLING AND STIMULATE CIRCULATION: The new design of the Daiwa Supreme Hybrid comes with 50 thoughtfully placed airbags that rhythmically inflate and deflate for the complete therapeutic compression massage. This compress and release technique encourages blockages in circulation to flow properly to revitalize your body.

THE BOTTOM LINE: This chair is a STEP ABOVE THE REST and reserved for those who only want the BEST with stretching and massage capabilities that no competition can rival.