JPMEDICS KUMO REVIEW
A HIGH-QUALITY 4D JAPANESE MASSAGE CHAIR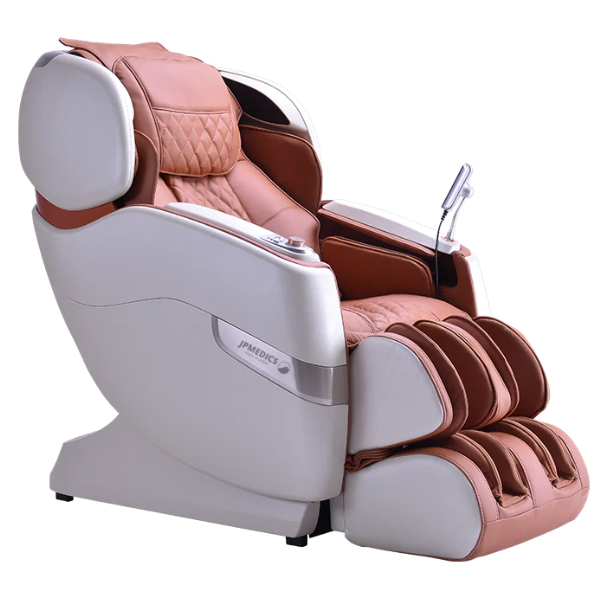 The JPMedics Kumo Massage Chair is an expertly designed Japanese chair with a 4D roller system combined with cutting-edge technology for one of the most comprehensive massage experiences on the market. The 4D technology utilized in the Kumo is a step above 3D with rollers that have the capacity to move in various directions to replicate the massage manipulations of real human hands. The type of massage you'll experience is very fluid and luxurious with a more human-like feel that's less mechanical than most other chairs. With an extra-long 44-inch L-Track, you'll get full-body coverage from your neck all the way down to your glutes. Thermal heat was added to the rollers to replicate hot-stone massage therapy and will soothe all your aches and pains from your neck to your feet. The technology built into the Kumo will provide you many years of therapeutic benefits. The Japanese-made high-performance motors are extremely quiet and built to last the test of time so you can enjoy your Kumo massage chair for many years to come. Whether you need a gentle relaxing massage or vigorous deep tissue therapy, the Kumo has you covered with a wide range of intensity and massage techniques. Let's take a closer look at some of the main features that set the Kumo apart from the rest. 
Learn More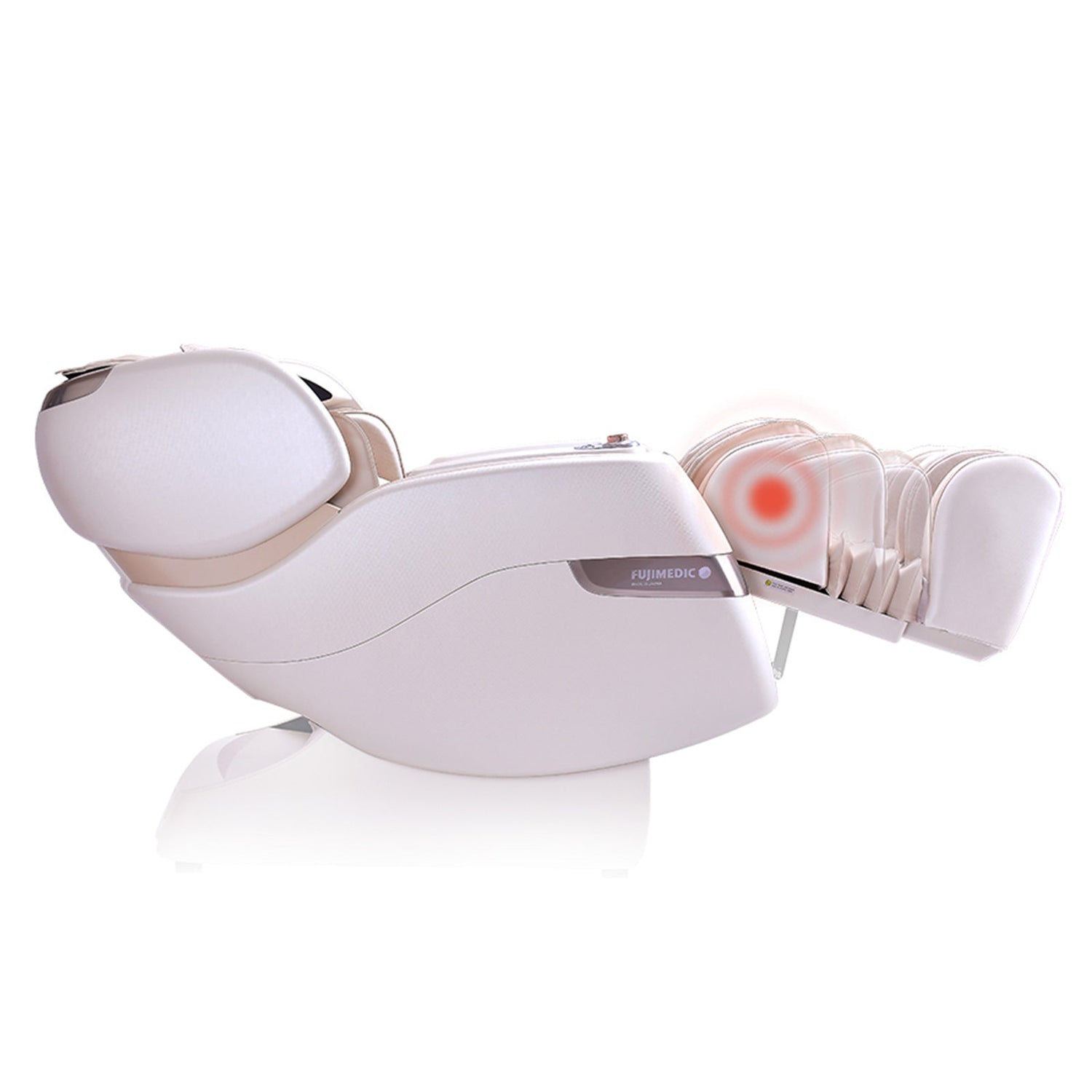 HEATED KNEE AND CALF THERAPY
Your legs will never feel better with heated knee and calf therapy. This is a total game changer for those who suffer from swollen lower legs and aches and pains associated with the knees. The Kumo delivers therapy to your knees using a combination of air compression and thermal heat. Strategically placed thermal airbags are able to be adjusted to your individual leg length so each user gets the most out of their massage session. The Kumo will deliver healing massage therapy for your full leg from hips to ankles.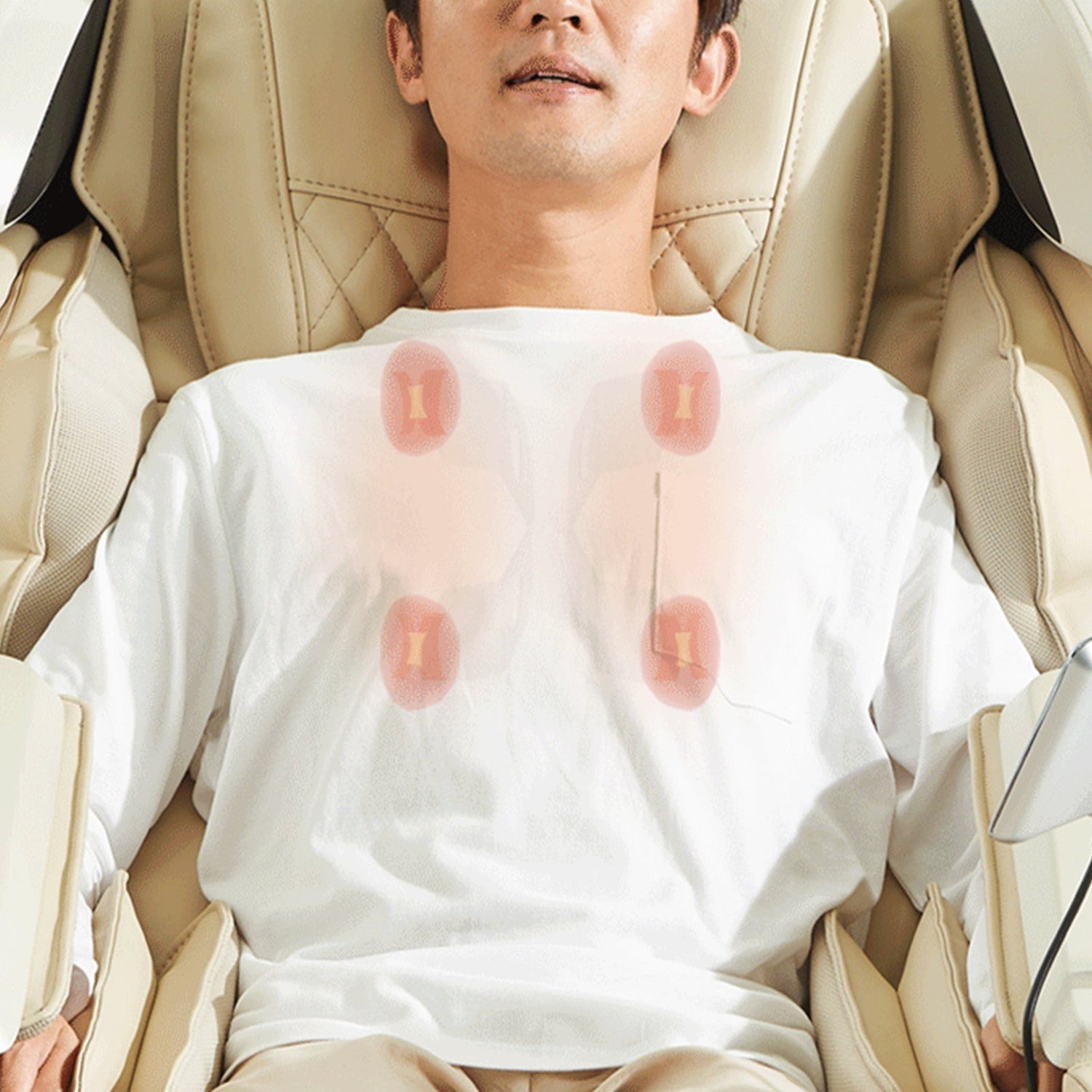 4D HEATED ROLLERS
The JPMedics Kumo is the first Japanese massage chair engineered with 4D technology. The Kumo offers a 4D heated deep tissue spinal massage that feels just like the hands of a masseuse. If you've ever experienced hot-stone massage therapy, this is exactly what that feels like. 4D thermal rollers are designed to extend and rotate to get to all the hard-to-reach muscles and tissue surrounding the spine for the ultimate back treatment. Thermal heat is dispersed from the rollers to warm and loosen tight muscles for a more effective massage session.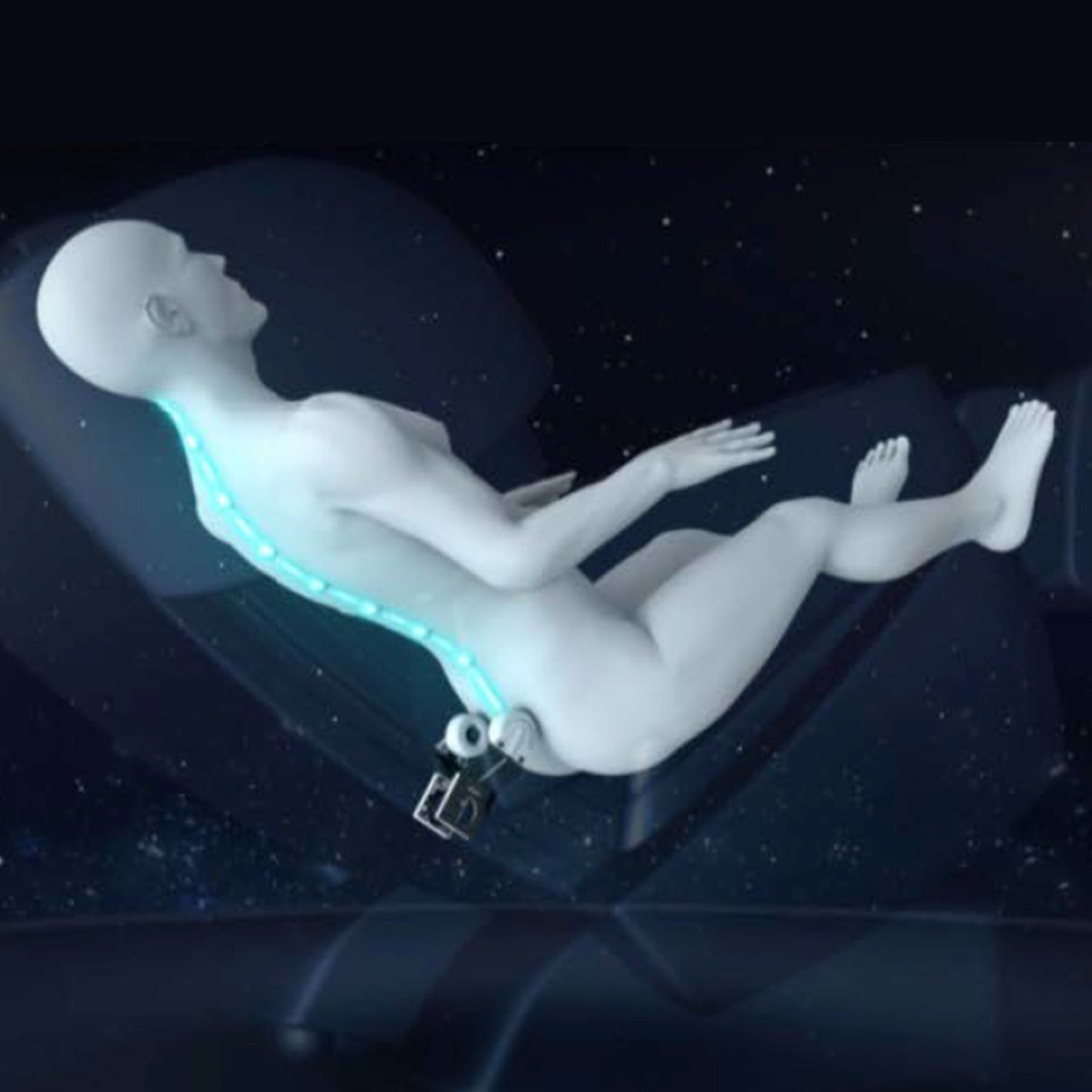 ADVANCED BACK SCANNING SENSORS
Every massage session is uniquely tailored for each user based on their individual body styles. The Kumo will perform a scan to automatically detect the size, shape, and contour your curves with state-of-the-art sensors built into the rollers. The Kumo uses this data to create a massage program for an accurate and precise massage experience that's been customized for you.
ADVANCED REFLEXOLOGY
The advanced reflexology foot program of the JPMedics Kumo uses the healing power of shiatsu to target all your acupoints to soothe tired achy soles. The Kumo combines air compression massage with tri-action foot rollers for the most immersive foot massage. Reflexology can be beneficial by alleviating stress when massaging areas of the feet that correspond withdifferent parts of the body.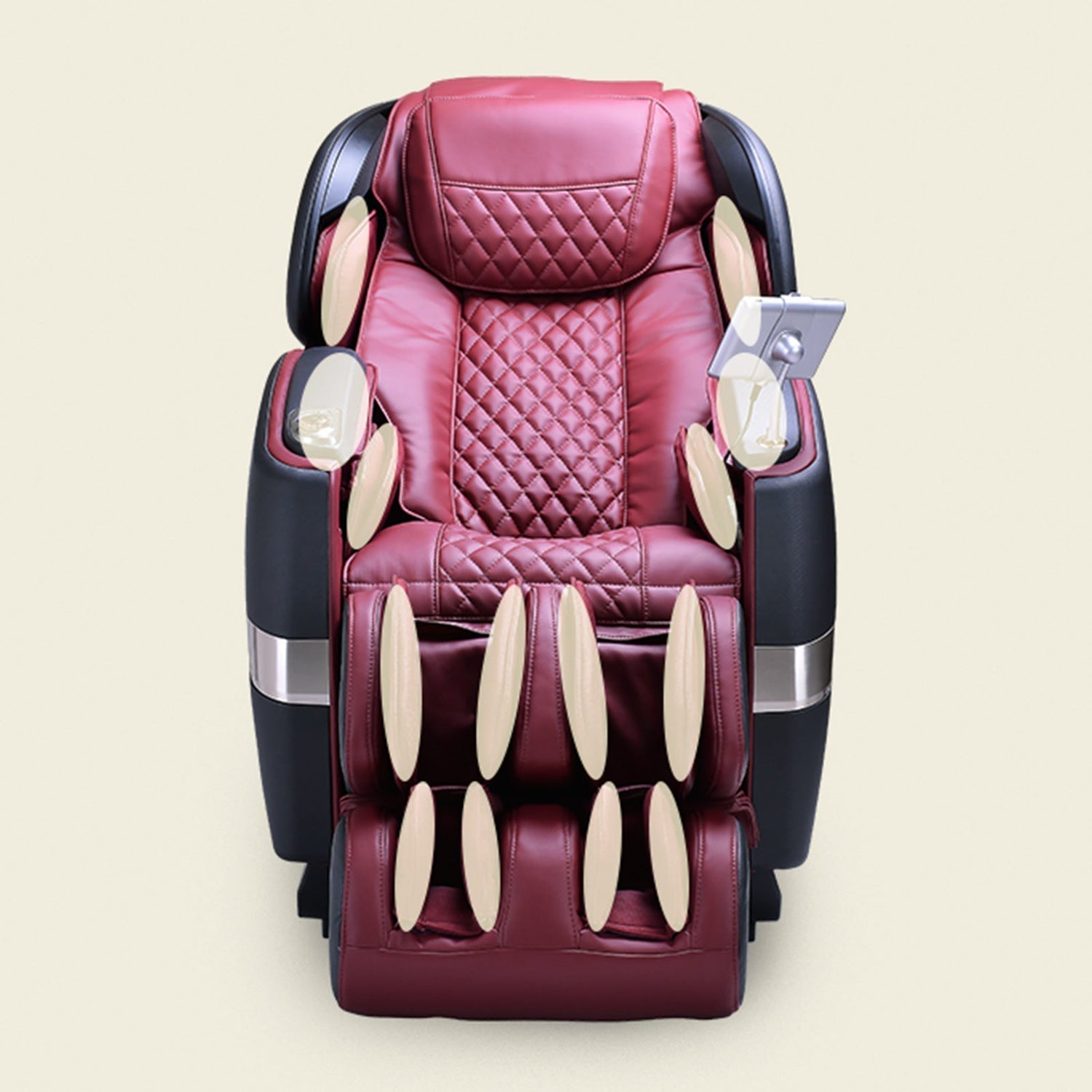 AIR COMPRESSION MASSAGE
The Kumo uses and impressive 64 strategically placed air bags that inflate and deflate throughout the massage chair to deliver therapeutic compression massage. Say goodbye to swollen limbs and poor circulation. Compression therapy will help stimulate blood flow for improved circulation to support muscle recovery and soothe tired achy muscles.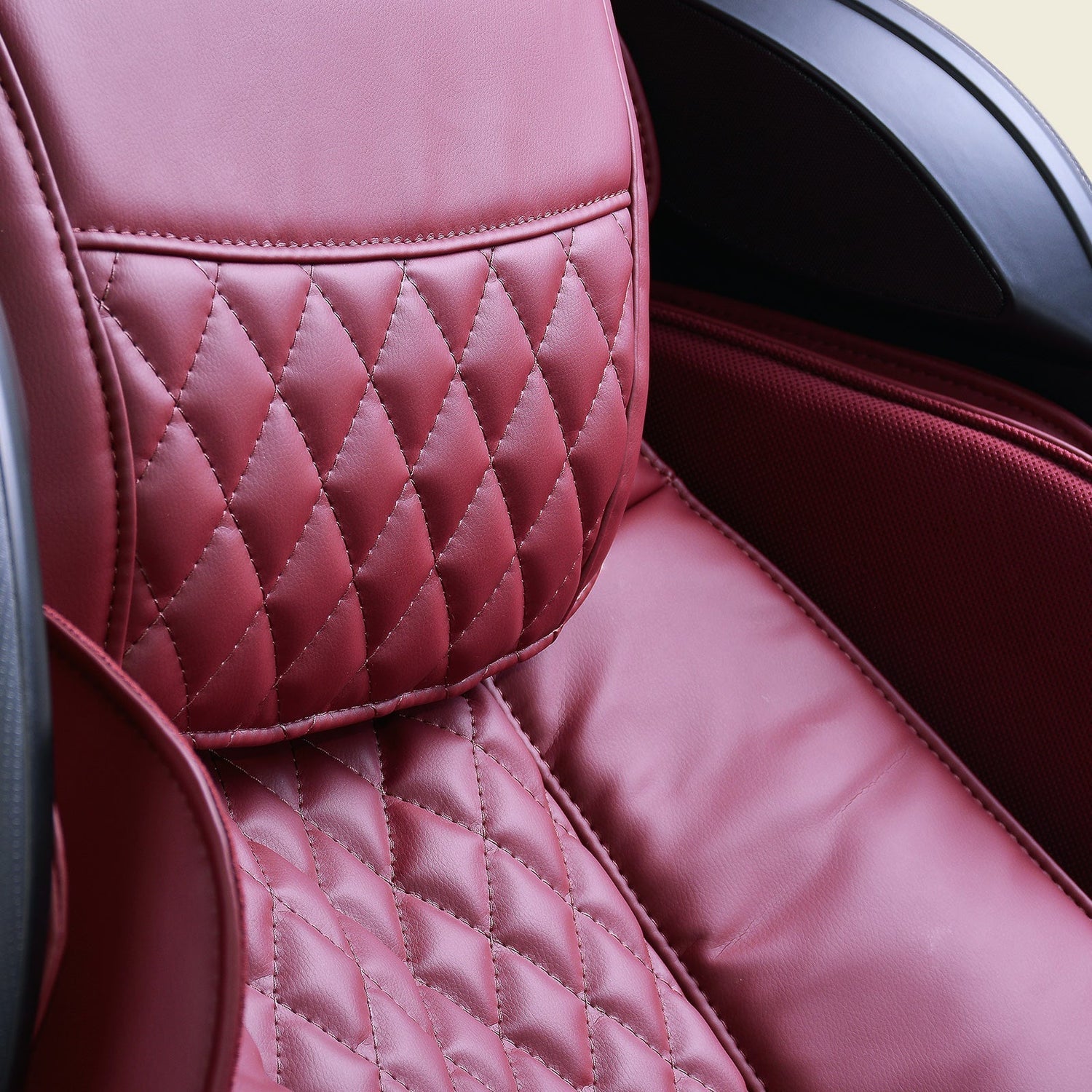 DESIGN
The Kumo is expertly designed in Japan by JPMedics which is formerly known as the Fujimedic and made with the highest quality of craftmanship and materials. The exterior is very nicely done with a sleek and stylish look and the interior comes with luxurious cross-stitching for a very rich look and feel. The seat is quite comfortable and you'll probably find yourself drifting off to sleep during your healing massage session. Japanese motors are typically much quieter than other chairs which creates a peaceful Zen experience every time. The Kumo will also be an excellent complement to your décor with four beautiful color combinations to choose from.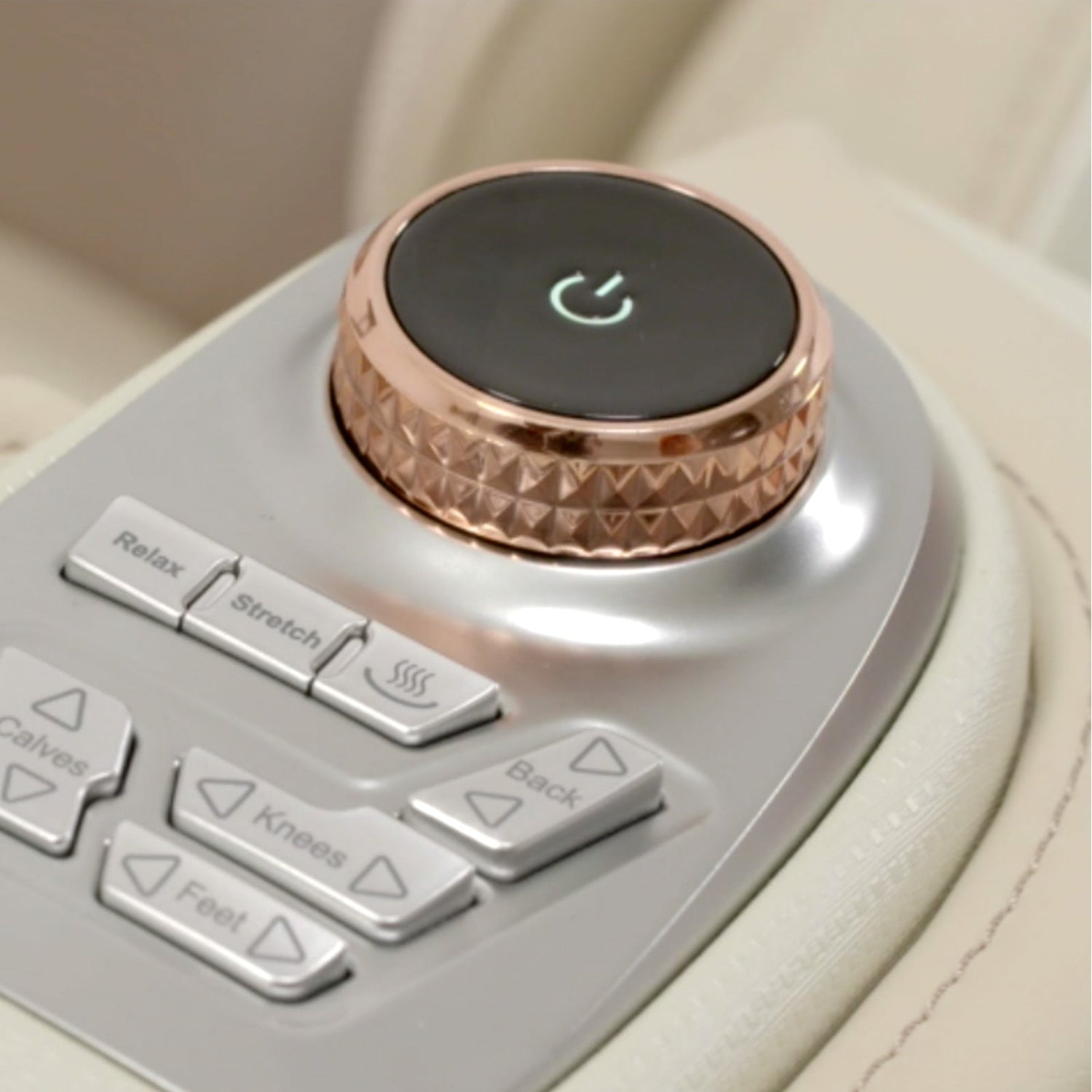 SMART DIAL
The Kumo comes equipped with a Smart Dial with easy access buttons on the armrest for added convenience. This allows you to quickly make adjustments without the use of the remote. This way you can easily adjust the intensity or positioning without interruption. The Kumo can make adjustments almost instantly with Fast Processing Adjustability thanks to a high-performance microprocessor. There are sensors built into the Kumo that allow it to respond quickly and accurately in real-time.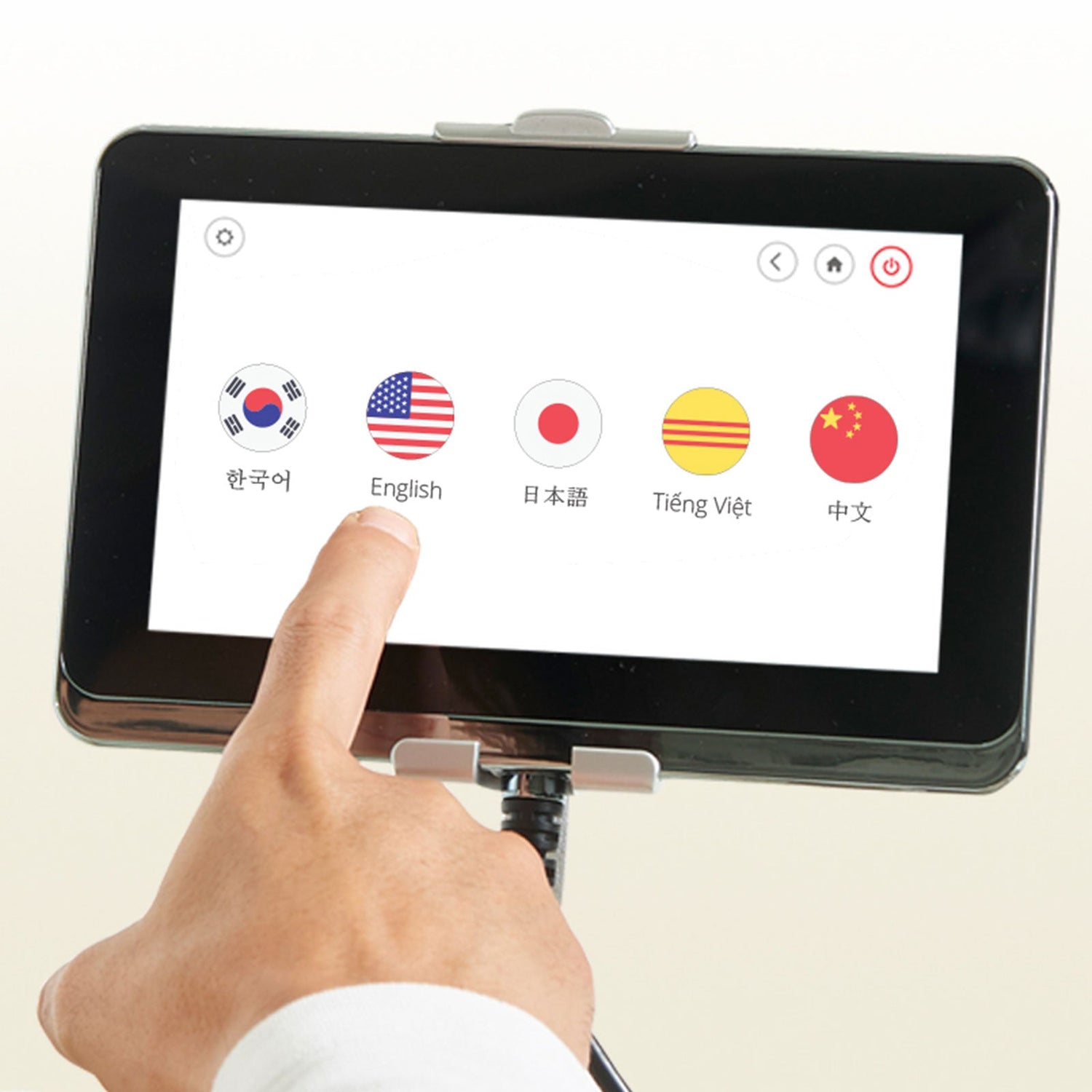 SIMPLE FLUENT TOUCH SCREEN
The touch-screen tablet remote is very user-friendly and makes it so easy to operate the Kumo. The remote uses a simplified interface allowing you to quickly adjust the chair's massage functions. The display screen will show which features the chair is currently using and give you the option to make adjustments for complete customization. This is a much better option when compared to push-button remotes that are made with older technology.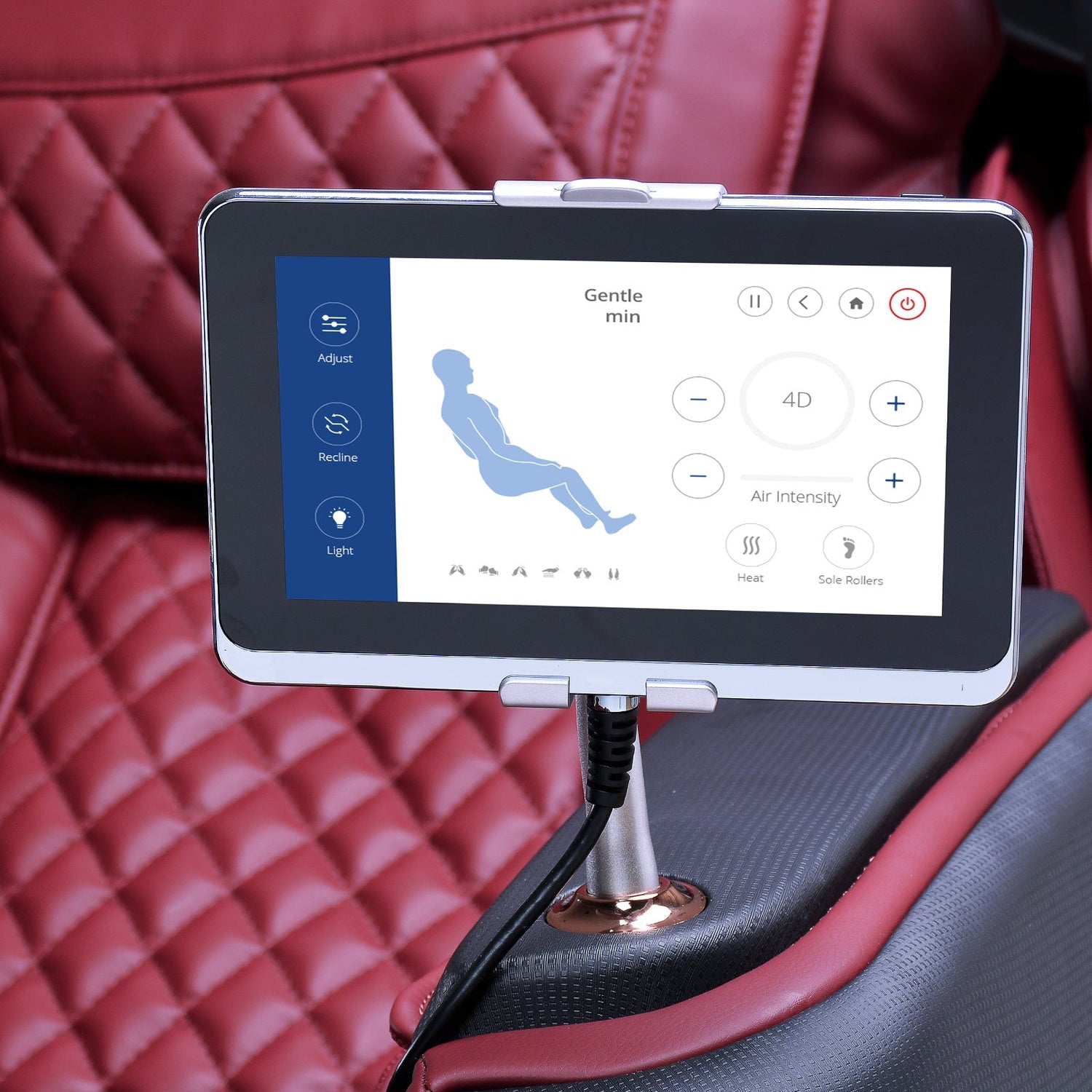 AUTOMATIC PROGRAMS
The JPMedics Kumo massage chair comes with 12 thoughtfully choreographed automatic programs so you can just sit back and relax and select a massage program that suits your current needs:  

• Demo – The demo mode will demonstrate all the massage chair techniques and features during this program.
• Stretch - This program is a combination of gentle tapping, rolling, and air compression to deliver a stretch to your legs and back.
• Gentle - This therapeutic program was designed to gently massage your back with light tapping and finishes with a relaxing shoulder massage.
• Spine Care - This massage program uses air compression to focus on your lower back with a deep massage session.
• Joint care - This program uses fast intense pressure combined with kneading to focus on your feet and legs while kneading rollers soothe your back.
• Relax – This relaxing massage was designed as a helpful tool to use before bedtime to help you unwind your mind and body.
• Vigorous - This deep tissue massage program will deliver vigorous tapping on your lower back as air compression massage focuses on your legs and calves.
• Swedish – The Swedish program was designed to deliver therapeutic massage that begins at your neck and goes all the way down to the glutes then finishes with a calming rocking motion.
• Japanese - This deep tissue massage program will focus on your mid back and shoulders with shiatsu techniques to target your acupoints.
• Thai – This program was designed to relieve tense muscles by using Thai style techniques that promote pain relief and stimulate blood circulation.
• Chinese – This program was designed to will focus massage therapy on your back while simultaneously massaging your legs and feet.
• Balinese - This program uses ultra-kneading and tapping techniques to focus massage therapy on your back and spine.
In conclusion, if you're looking for a high-quality massage chair that's a solid investment, built to last for many years to come and made with the latest technology and a massage that can rival any masseuse, then the JPMedics Kumo is the chair for you. Every attention to detail was placed into the development of the JPMedics Kumo for the ultimate massage experience. The quiet motors create a peaceful environment and make it easy to melt away the stresses of the day while massage therapy treats all your aches and pains. The Kumo is also recommended as one of The Best Massage Chairs For Seniors. This sophisticated Japanese massage chair made with supple PU leather won't disappoint and with space-saving technology, the Kumo will fit anywhere within your household. So, what are you waiting for?
CALL US 1-800-416-4304
We're here to help with a personalized recommendation.

Call us at 1-800-416-430
Chat with our Live Support Specialist