Osaki Vivo Massage Chair Review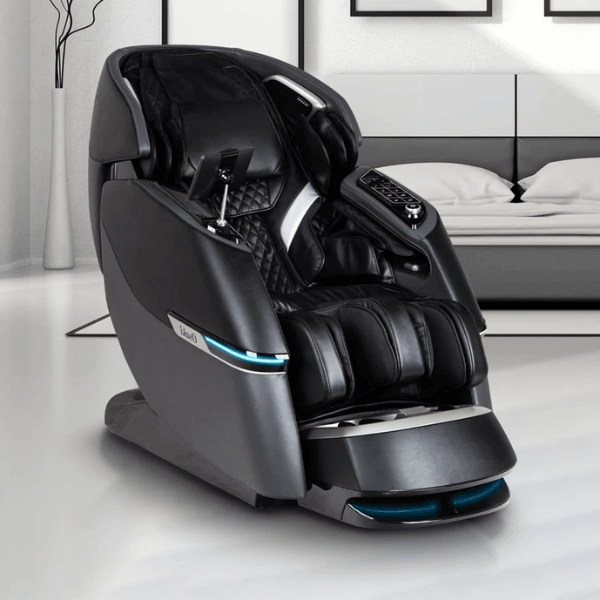 Experience ultimate relaxation and rejuvenation with the Osaki Vivo Massage Chair. Designed to provide a seamless blend of advanced technology and luxurious comfort, it's no wonder this is one of the Best Massage Chairs on the market. The innovative 4D and 2D massage mechanism adapts to your body's contours, delivering personalized massages that mimic the hands of a professional masseuse. Indulge in a range of massage techniques, from deep tissue kneading to gentle rolling, all customizable to your preference. The chair's advanced AI technology intuitively adjusts the massage intensity, speed, and focus areas, ensuring a tailor-made experience that targets your specific needs.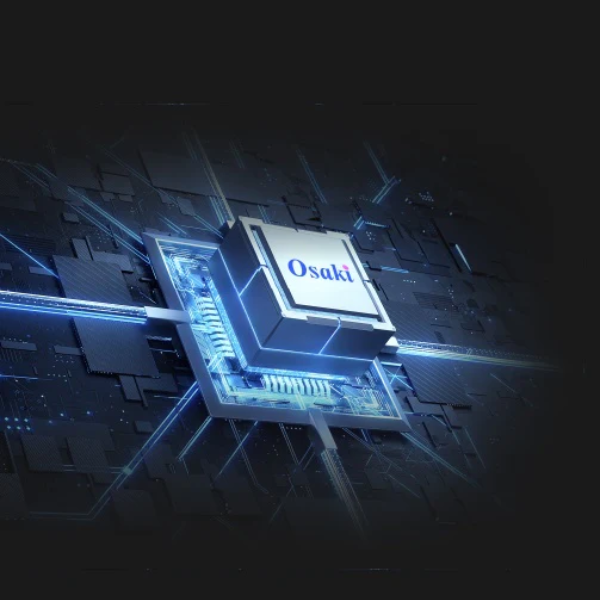 AI Series Technology & Intelligent Health Detection
The Osaki Vivo 4D + 2D Massage Chair introduces an extraordinary level of sophistication with its AI Series Technology and Intelligent Health Detection. Elevating the massage experience to unprecedented heights, these innovative features seamlessly merge cutting-edge artificial intelligence with health-monitoring capabilities. The AI Series Technology is the heart and brain of this remarkable massage chair. Harnessing the power of artificial intelligence, it learns and adapts to your unique body contours, preferences, and detects stress and body tension in the torso region. By analyzing this data, the Osaki Vivio will customize your massage preferences to cater to your body's tension and stress levels.
 Intelligent Health Detection takes wellness to the next level. Equipped with advanced sensors, the chair scans your body before each session, identifying key pressure points, heart rate, blood oxygen levels, microcirculation, and weariness index. This real-time data guides the AI in tailoring a bespoke massage that addresses your body's specific needs. Whether you're seeking relief from chronic pain or simply looking to unwind, this feature ensures that every session is both effective and indulgent to your needs.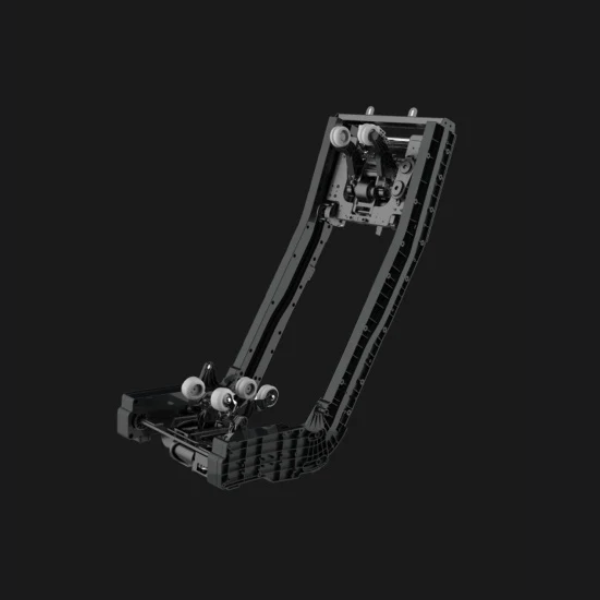 Dual Mechanism Massage Rollers
The Osaki Vivo uses a dual mechanism that offers an unparalleled range of massage techniques, making each session a true masterpiece of relaxation. The 4D rollers transcend traditional massage rollers by providing an astonishing level of depth and intensity adjustment. They mimic the skilled hands of a professional masseuse, allowing you to customize the pressure, speed, and focus areas to cater to your unique preferences.
On the other hand, the 2D rollers complement the experience by delivering a gentle and soothing touch, perfect for when you desire a more tranquil massage session. The combination of these two mechanisms results in a versatile and transformative massage chair that can address both your therapeutic needs and moments of pure relaxation. Two roller heads target the back while four roller heads target the glutes and top of the hamstrings.
Three Arm Rollers
Three Arm Rollers provide a tailored massage for your arms, ensuring that no area is left untouched. The Osaki Vivo uses rollers that glide along your arms with a seamless grace, releasing tension and promoting circulation in a way that mimics the skilled techniques of a professional masseuse. Whether you seek relief from everyday stress or desire a targeted massage for specific discomforts, these rollers are your personal pathway to soothing comfort.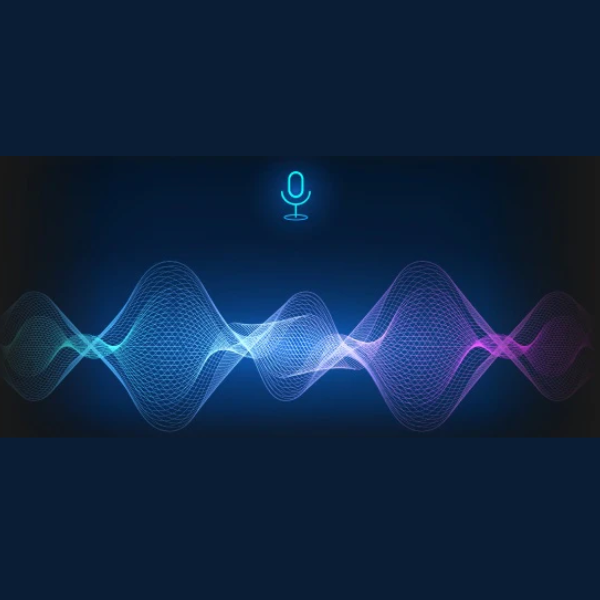 Intelligent Voice Controls
Navigating your massage preferences has never been easier with the Osaki Vivo. Simply engage the Intelligent Voice Controls to adjust the massage intensity, technique, and focus areas, all without lifting a finger. Whether you desire a gentle, soothing massage or a more invigorating kneading session, your voice becomes the conduit to your personalized relaxation journey. You may not think it to be a vital feature, but once you have it, there's no going back.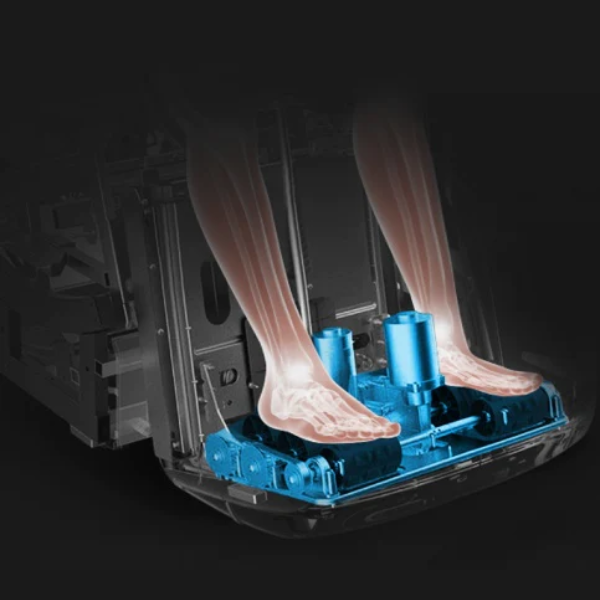 Specialized Three Foot Rollers
The Osaki Vivo has three Foot Rollers that are masterfully crafted to cater to the unique contours of your feet, providing a targeted massage that relieves tension, revitalizes tired muscles, and promotes overall well-being. As the rollers rhythmically knead and glide along the soles and arches of your feet, you'll feel the cares of the day dissipate, leaving you in a state of blissful tranquility.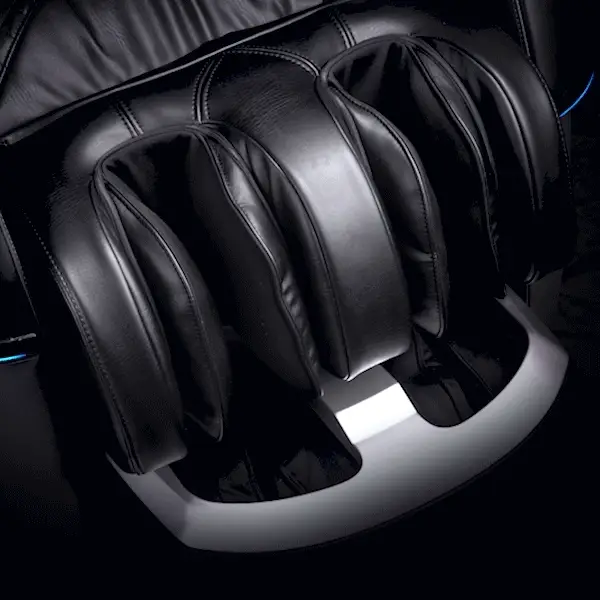 Calf Kneading & Rubbing Legrest
The Calf Kneading & Rubbing Legrest is designed to replicate the hands of a skilled masseuse, delivering a soothing and invigorating massage to your calves and legs. The precision-engineered rollers rhythmically knead and rub, releasing tension and promoting circulation, leaving you with a profound sense of relaxation and revitalization.
The Osaki Vivo offers customization that takes center stage as you have the ability to adjust the intensity and massage technique to your exact preference. Whether you seek a gentle rub or a more robust kneading, this feature ensures that your lower body's unique needs are met, providing a tailored experience that targets your specific areas of discomfort.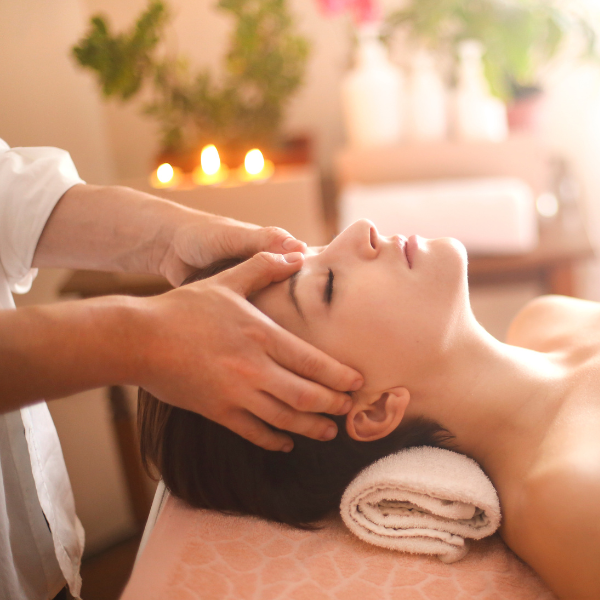 12 Automatic Massage Programs & 6 Massage Techniques
Embark on a journey of unparalleled relaxation and wellness with the Osaki Vivo 4D + 2D Massage Chair, boasting a remarkable array of 12 Automatic Massage Programs and 6 Massage Techniques. Comfort empowers you to customize your massage experience like never before, catering to your unique needs and preferences.
With the 12 Automatic Massage Programs, the chair becomes your personal wellness concierge, offering a diverse selection of pre-set massages that cater to various objectives. Whether you're seeking relief from muscle tension, a rejuvenating relaxation session, or a combination of both, these programs provide a one-touch solution that ensures your massage session is tailored precisely to your desires. In addtion, the 6 Massage Techniques, each meticulously crafted to replicate the skilled touch of a professional masseuse.
CALL US 1-800-416-4304
We're here to help with a personalized recommendation.

Call us at 1-800-416-430
Chat with our Live Support Specialist