PERSONAL COMFORT - THE HIGHEST RATED NUMBER BED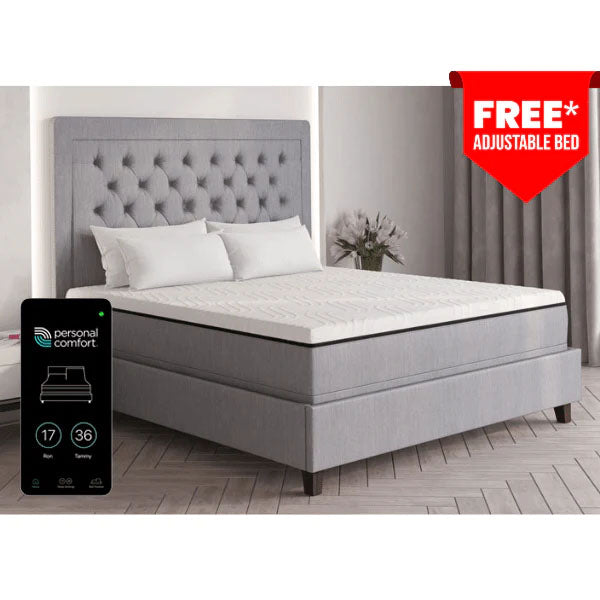 Personal Comfort R11 Mattress
Sale starts at $2599.99
Retail price at $3884.99

Personal Comfort believes in providing you with only the best, which is why every bed in the Rejuvenation Series is temperature-neutralizing to keep you cool and comfortable all night long. Each King and Queen R11 bed comes with dual air chambers for individual customization.
The touchscreen remotes make it easy to change your number setting or download the App to your smartphone for advanced features and settings.
LEARN MORE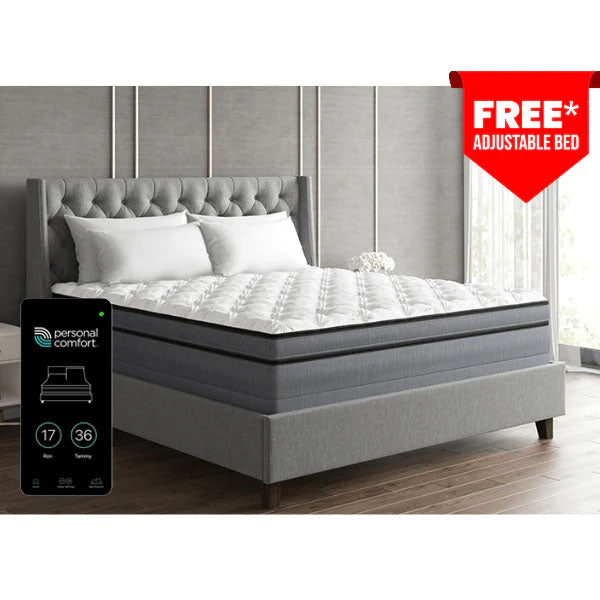 Personal Comfort R12 Mattress
Sale starts at $3199.99
Retail price at $4199.99

The Personal Comfort Number Beds give you the ability to adjust your level of comfort and the new Rejuvenation Series provides rejuvenating benefits to help revive your body through out the night. The Rejuvenation Series models are made up of a copper infused Energex comfort layer, an air flow comfort layer and a support layer.
The R12 comes with an exclusive, patented, reversible seasonal top cover. The patented quilted cover has a temperature neutralizing side to help keep you cooler and a moisture wicking bamboo side to help keep you more comfortable while you sleep.
LEARN MORE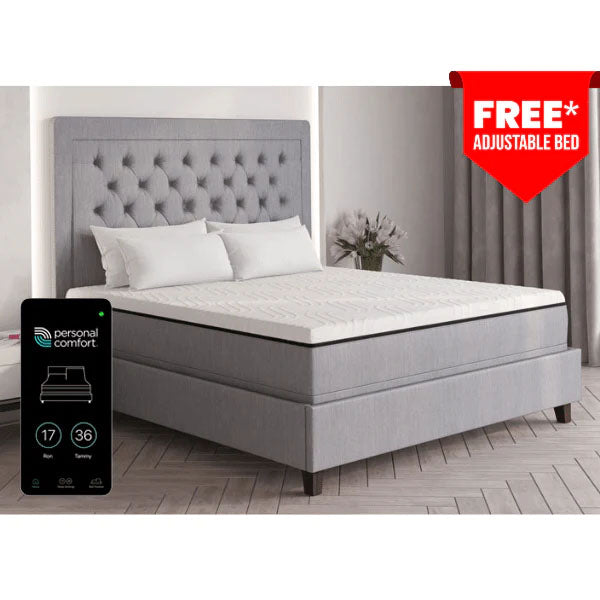 Personal Comfort R13 Mattress
Sale starts at $3499.99
Retail Price at $3699.9
The R13 come standard with a fully digital state-of-the-art pump system that uses a medically recognized pressure scale with 45 unique number settings, from 5 to 50. The 2-Zone technology allows for a comfort level that can be completely customized for individualized personalization.
The cooling copper-infused memory foam of the Rejuvenation series was designed to regulate temperatures to keep you cool while you sleep.
LEARN MORE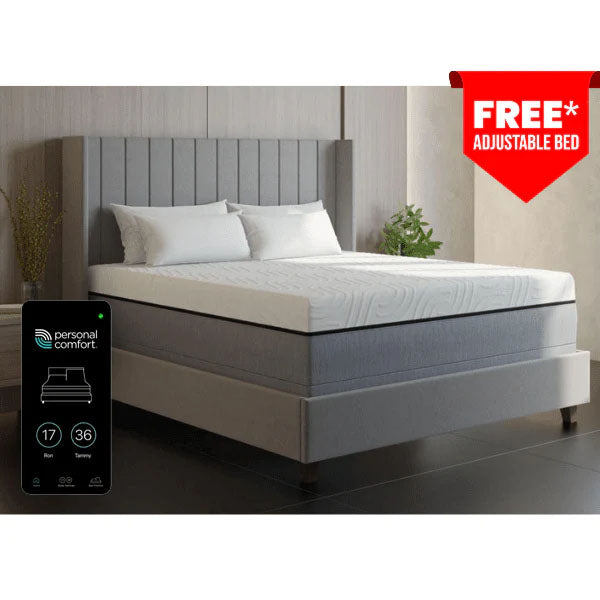 Personal Comfort R15 Mattress
The Personal Comfort R15 has the highest profile of all the Rejuvenation series mattresses with a 15' height designed to make you feel like you're sleeping on the clouds. The copper-infused memory foam will keep you cool by neutralizing bed temperatures and evenly dispersing body heat.
The many health benefits of Copper include anti-inflammatory properties, improved circulation and much more. The levels of comfort can be customized and adjusted from firm to soft depending on your personal preference.
LEARN MORE
PERSONAL COMFORT VS. SLEEP NUMBER
Click to Watch a Side-by-Side Comparison

Easy to use Wireless Remote
Adjust your side of the bed for personalized comfort.
Every number bed includes two wireless remotes. The wireless remotes effectively measure the pressure on the bed in real-time. In order to help ensure accuracy, they use a medically recognized pressure scale.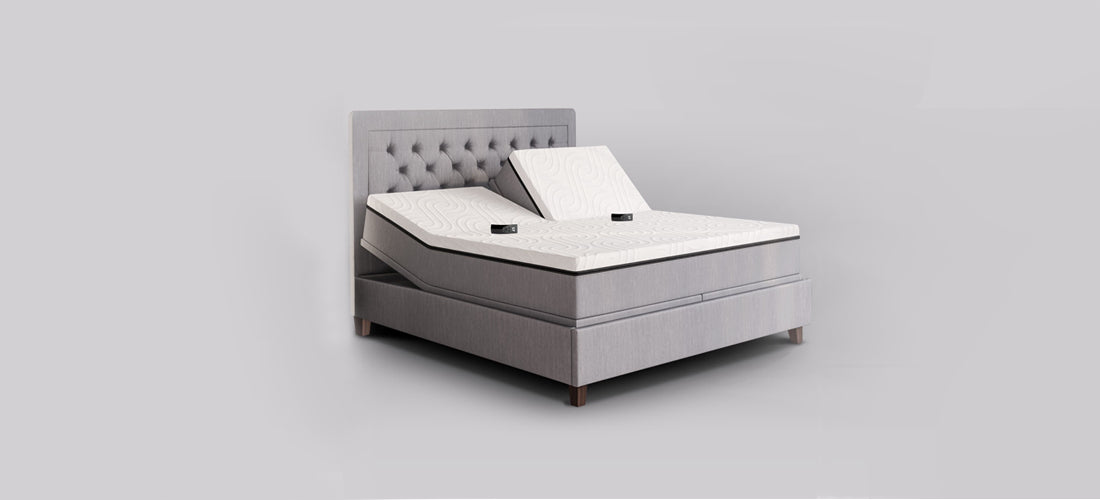 THE SPLIT HEAD BED
The Personal Comfort® Split Head bed offers a fully personalized sleep experience. Sleeping partners can elevate the head of the bed without disturbing each other for a more restful night's sleep.
All Rejuvenation series models are available in Split head Queen, King, and California King sizes. And, to compliment the Personal Comfort Number Bed in a Split Head size, we offer many Split Head Adjustable Bed options to choose from.
Shop Split Head Adjustable Bed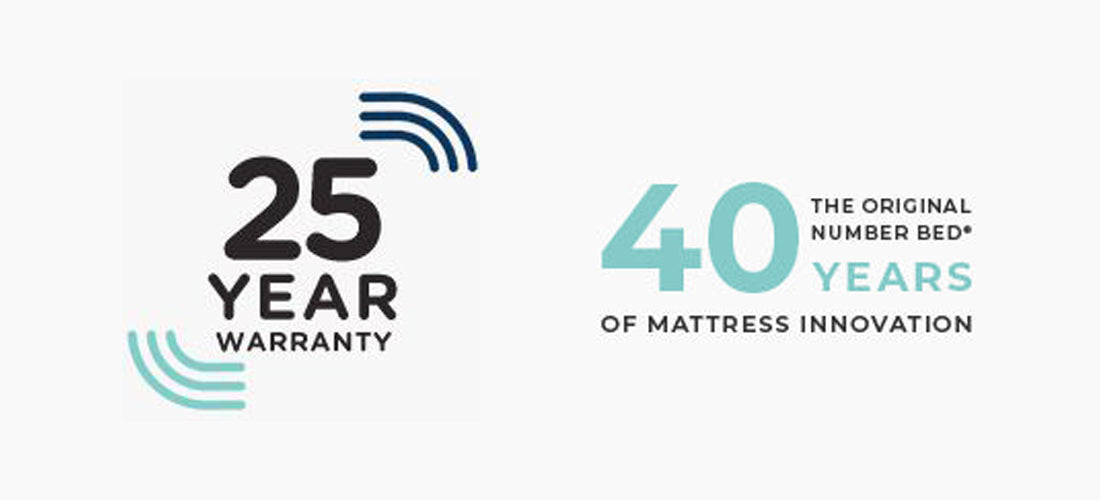 Proudly Protected With A Lifetime Warranty
As a leader in the mattress industry Personal Comfort combines the most advanced technology with the highest quality materials to offer you a product that they can stand behind with a 25 Year Lifetime Warranty. With 40-Years of Innovation, the Personal Comfort® mattress is manufactured by the producers of the Original Number Bed®, American National Manufacturing Company and is proudly designed in the U.S.A.
Read Personal Comfort Bed's Lifetime Warranty